Arborlogix Pty Ltd is a Sydney based company that provides consultancy services in all areas of arboriculture to the residential home owners, government groups and commercial industries of the Greater Sydney metropolitan area and the NSW South Coast.
The arborist reports, recommendations and advice we provide aim to maintain a healthy urban canopy across Sydney while ensuring the safety of people that live, work and play around these trees.
We feel it is important to educate developers and policy makers alike to find ways we can integrate proposed developments whilst ensuring a sustainable approach to increasing the canopy coverage within our cities and ultimately an improvement in our living environment.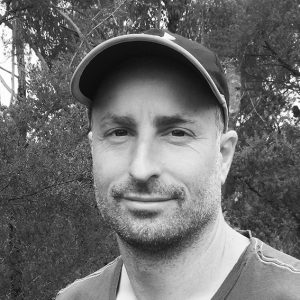 Arborlogix Pty Ltd is owned and managed by Michael Todd. Michael has over 20 years experience working in the arboriculture industry both in the UK and Australia, and previous to that held consultancy roles in companies in the U.S and Europe.
Michael has a professional and positive attitude with a practical approach to problem solving that clients find refreshing in an industry that is often full of conflicts between the different parties involved. Michael has the following qualifications, certifications and memberships.
Master Degree (MSc Hons) – Information Technology
Bachelors Degree (BSc Hons) – Environmental Science
Graduate Diploma Arboriculture (AQF - Level 8)
Diploma of Arboriculture (AQF- Level 5)
AQF Level 3 Arboriculture Certification
Qualified ISA Tree Risk Assessor (TRAQ)
QTRA Certified Tree Risk Assessor (#5704)
Member Arboriculture Australia (#2471)
All other consultants that work for Arborlogix Pty Ltd are educated to diploma level in Arboriculture (AQF-Level 5). Any additional staff that help with tree surveying, root mapping, tree planting, tree diagnostics testing and aerial inspections are educated to AQF Level 3 and AQF Level 2 in arboriculture where required.